Wat zijn peel banners?
Een pagina peel banner is een speciaal type afbeeldingsbanner waarin een aantrekkelijke Flash-animatie is ingesloten.
Nu kunt u een nieuw soort peelbanner kiezen die geen Flash meer nodig heeft, maar in plaats daarvan CSS3 gebruikt.
Het kan worden weergegeven in de linkerbovenhoek, rechterbovenhoek of beide bovenhoeken van de pagina van de partner.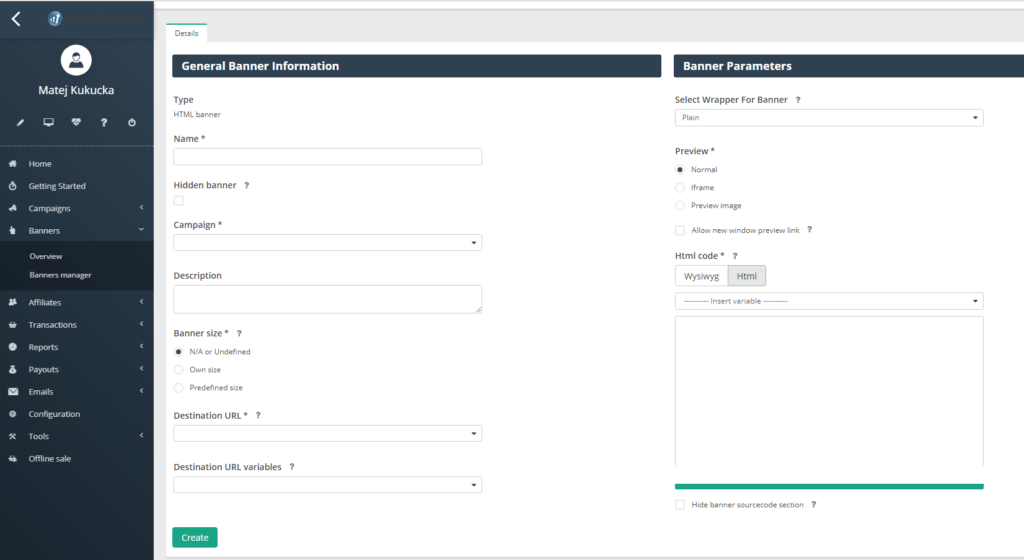 Banners bevatten twee afbeeldingen
kleine afbeelding – weergegeven wanneer de banner is gesloten
grote afbeelding – weergegeven wanneer de banner wordt geopend, of tijdens animatie bij het openen en sluiten van de banner
In beide toestanden kunt u de roterende tekst via de banner definiëren.
Hoe zijn peelbanners nuttig bij affiliate marketing?
Er zijn veel banners die kunnen worden gebruikt voor affiliate marketing. Het maakt niet uit welk bannerformaat wordt gebruikt, of het nu een rotator, een PDF, een lightbox of iets anders is, het doel is om conversies te stimuleren om tot verkopen te leiden. Wanneer u zich aanmeldt voor Post Affiliate Pro, heeft u de mogelijkheid om banners te gebruiken als onderdeel van uw marketingstrategie. Het zijn interactieve, diepgaande marketingstrategieën die u helpen uw publiek te betrekken. Statische content is inferieur aan interactieve content en verliest er terrein aan in de marketingwereld. Uiteindelijk zullen we hologrambanners zien. Marketeers moeten altijd op de hoogte zijn. De concurrentie is moordend en elke cent telt.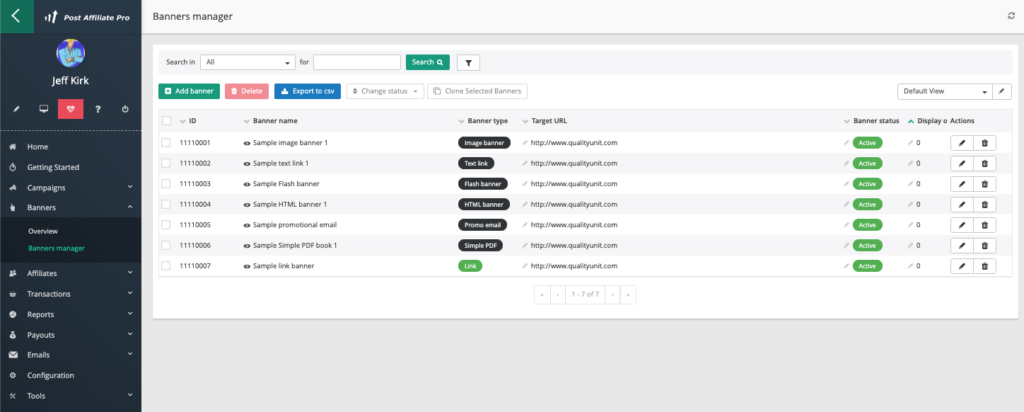 {
"@context": "https://schema.org",
"@type": "FAQPage",
"mainEntity": [{
"@type": "Question",
"name": "What are page peel banners?",
"acceptedAnswer": {
"@type": "Answer",
"text": "A page peel banner is a special type of image banner that has an attractive Flash animation embedded."
}
}, {
"@type": "Question",
"name": "How are peel banners useful in marketing?",
"acceptedAnswer": {
"@type": "Answer",
"text": "Peel banners are interactive, in-depth marketing strategies that help you engage your audience."
}
}]
}