Wat zijn commissiegroepen?
Met Post Affiliate Pro kunt u alle actieve campagnes volgen, op elk moment nieuwe maken en ze eenvoudig beheren met behulp van een eenvoudige interface.
U hebt volledige controle over de instellingen van elke afzonderlijke campagne, zoals minimumuitgaven, commissietarieven, enz. En als er iets aan een van deze campagnes onmiddellijk moet worden gewijzigd, ongeacht waar u uw bedrijf runt – desktop
, laptop, tablet of telefoon – u hoeft zich geen zorgen te maken dat u functionaliteit verliest, omdat onze software is ontworpen met het oog op mobiele toepassingen.
Met de functie commissiegroep kunt u een andere commissie instellen voor elke partner binnen dezelfde campagne.
Een handige toepassing van deze functie is het opdelen van filialen in groepen.
VIP-partners verdienen bijvoorbeeld meer commissie dan partners van andere groepen.
Met Post Affiliate Pro kunt u een onbeperkt aantal groepen definiëren in elke campagne en uw partners effectief scheiden (bijvoorbeeld op prestatie).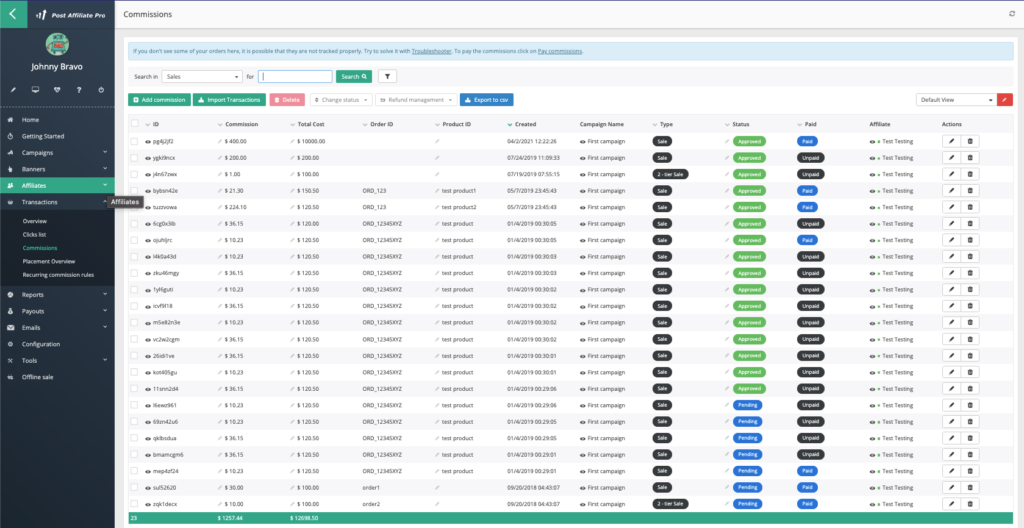 Door het samen met de functie Prestatiebeloningen te gebruiken, kunt u uw VIP-partners belonen of eenvoudig prestatiecriteria toevoegen aan uw partnerprogramma.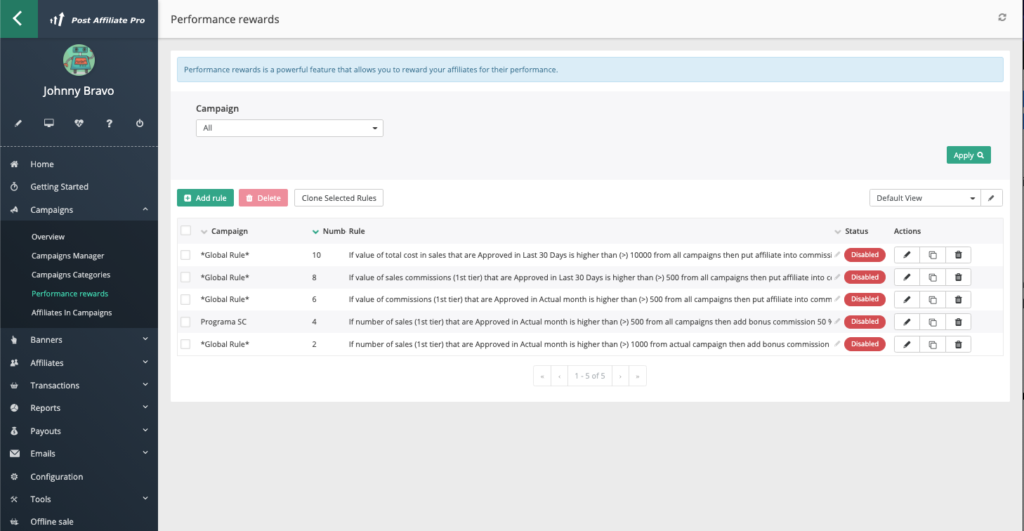 {
"@context": "https://schema.org",
"@type": "FAQPage",
"mainEntity": [{
"@type": "Question",
"name": "What is commission?",
"acceptedAnswer": {
"@type": "Answer",
"text": "It is a reward model where an affiliate partner is given a payout for performing specific tasks for their marketing advertiser."
}
}, {
"@type": "Question",
"name": "How do affiliate partners receive commission?",
"acceptedAnswer": {
"@type": "Answer",
"text": "While usually monetary in value, commission can be anything of value. Money, coupons, discounts, vacations, clothes, products, etc."
}
}, {
"@type": "Question",
"name": "How can marketers track commission?",
"acceptedAnswer": {
"@type": "Answer",
"text": "Post Affiliate Pro allows you to track all affiliates and the campaigns they are associated with. Each conversion is automatically documented and upon your settings affiliates can receive commissions immediately after conversion or after the campaign has finished."
}
}]
}