Wat is een auditlogboek?
Een controlelogboek is een functie die beschikbaar is in Post Affiliate Pro en die een chronologische reeks records is die documentair bewijs levert van de reeks activiteiten die door verkopers en partners in uw databank zijn uitgevoerd. Deze functie geeft u een uitgebreid overzicht met tijdstempels van alle bewerkingen, procedures, gebeurtenissen, uitgevoerde acties en meer in uw Post Affiliate Pro-account.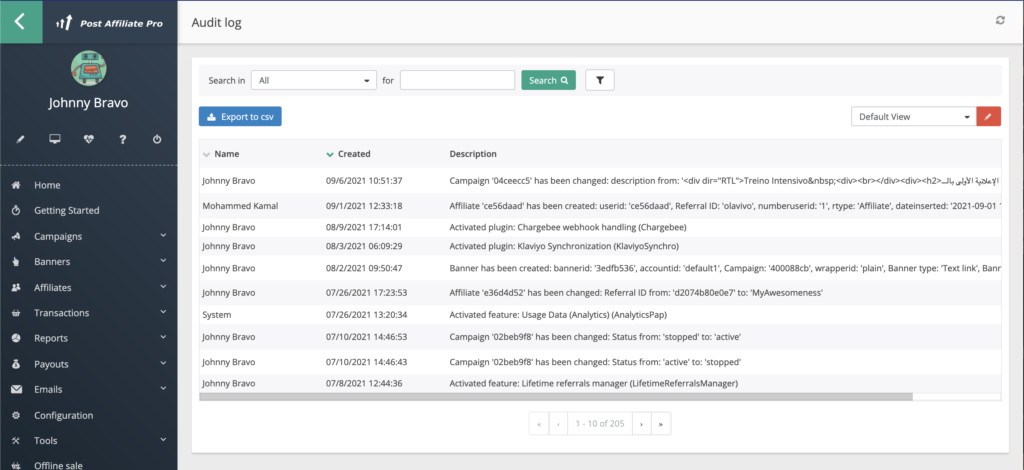 Wat zijn de voordelen van het gebruik van het auditlogboek?
Intern kunnen netwerkingenieurs, helpdeskmedewerkers, softwareontwikkelaars en beheerders log-audits gebruiken om de prestaties te verbeteren, de verantwoordelijkheid te vergroten en systemen stabiel te houden. Door logbestanden bij te houden, krijgt u historisch inzicht in activiteiten, zodat u geen wijzigingen mist.
Bedrijven kunnen inzicht krijgen in wie toegang heeft tot bestanden en documenten door bij te houden hoe vaak filialen en andere handelaren dit doen. Door een volledig auditlogboek aan te maken, kunnen bedrijven bijhouden en volgen wie binnen de organisatie toegang heeft tot verschillende bestanden en wat ze ermee doen. U kunt auditlogboeken gebruiken om ook meer te weten te komen over aangesloten activiteiten, die kunnen worden gebruikt om de efficiëntie, beveiliging en prestaties te verbeteren.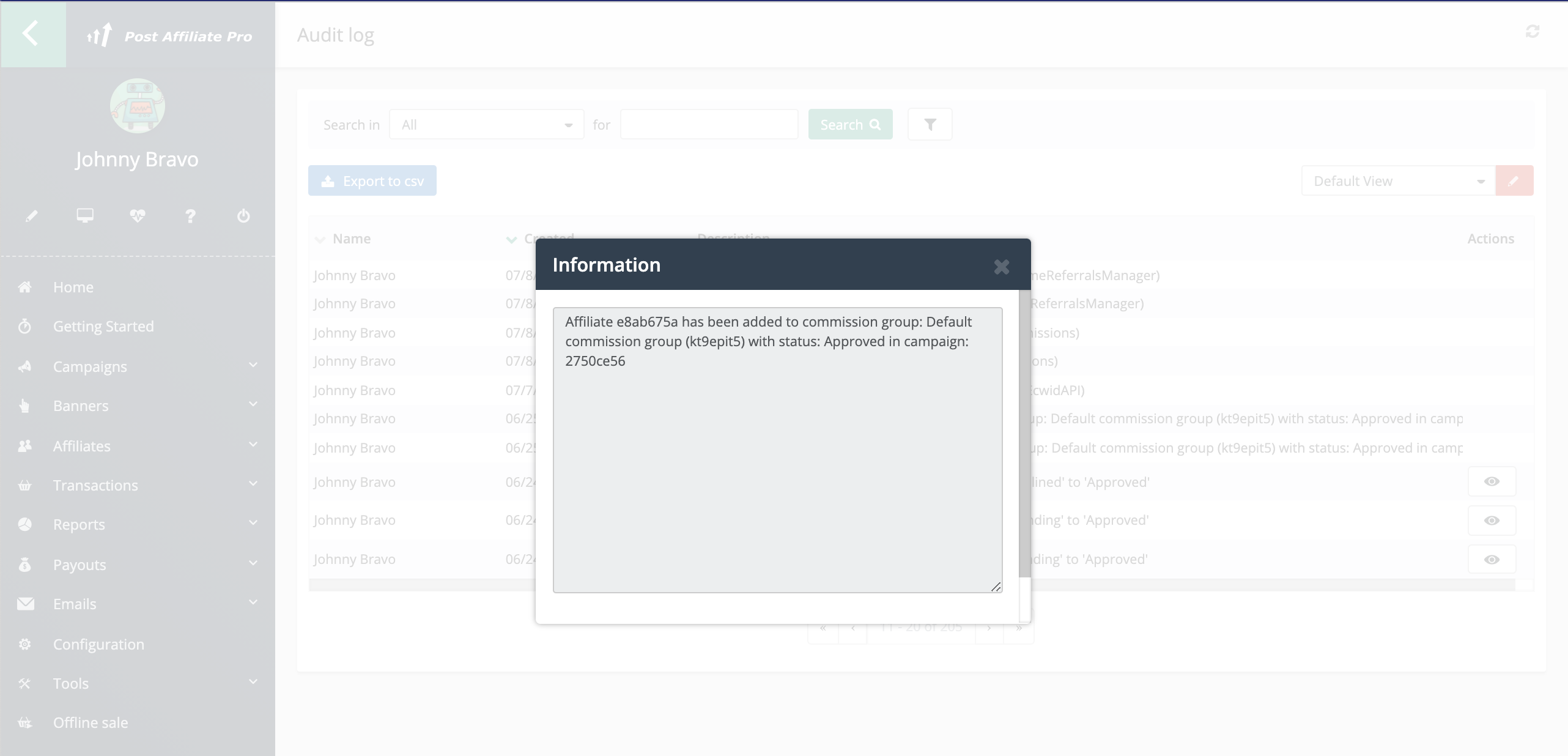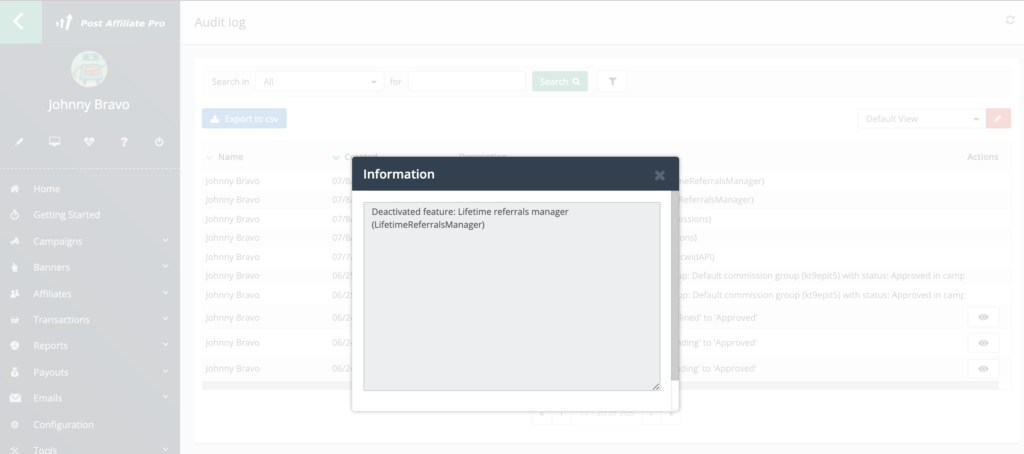 Kan auditlogboek helpen bij de beveiliging?
Naast het controleren en volgen van bewegingen van verkopers/partners binnen uw Post Affiliate Pro-paneel, kunnen auditlogboeken voor verschillende andere doeleinden worden gebruikt. Als er bijvoorbeeld een fout is gemaakt bij het bewerken van een document, of als uw organisatie om de een of andere reden een grote hoeveelheid gegevens is kwijtgeraakt, kunt u met een audittrail terugkijken naar oudere versies van bestaande bestanden.
Deze mogelijkheid is essentieel voor gegevenscorrectie of -reconstructie. Een audittrail kan een organisatie ook helpen bij het detecteren van ongeautoriseerde systeemtoegang, storingen, kwetsbaarheden en meer. Als uw bedrijf Post affiliate Pro gebruikt om affiliate marketing, promotie, delen, samenwerking of opslag van verschillende bestanden, documenten en gegevens mogelijk te maken, dan zou een auditlogboek een onschatbare hulp zijn voor de beveiliging van het systeem.
{
"@context": "https://schema.org",
"@type": "FAQPage",
"mainEntity": [{
"@type": "Question",
"name": "What is an Audit Log?",
"acceptedAnswer": {
"@type": "Answer",
"text": "An audit log is a chronological set of records that provides documentary evidence of activities that have been undertaken by affiliate managers."
}
}, {
"@type": "Question",
"name": "How can the audit log help my affiliate marketing?",
"acceptedAnswer": {
"@type": "Answer",
"text": "Businesses can use log audits to boost performance, increase accountability, and keep systems stable."
}
}, {
"@type": "Question",
"name": "Do audit logs cost extra money?",
"acceptedAnswer": {
"@type": "Answer",
"text": "The audit log feature is included free of charge in a Post Affiliate Pro software "
}
}]
}